So our annual Valentine's vacation went on as planned. Though not as fancy as the previous years', our two-night-three-day stay at Bantayan Island was just enough. But let's not deal about the trip for now, this blog post is intended for another thing entirely.
The day before Valentine's, I went to Freedom Park with two things in mind.

Freedom Park

is located in downtown Cebu, a place known for selling flowers. One may compare it to the

Arangke

Market in Manila. My first purpose was not to buy flowers, but to take pictures for my entry(ies) to yugatech's contest. The night before that, I hurriedly made my own version of the intended sign. You see, this contest i
s aptly entitled "gimme your best shot," wherein one just needs to hold up the sign and take a picture of it in the
most creative, most difficult, most crowded place that will draw the biggest impact. So I thought to myself,

freedom park

would have a huge crowd the day before Valentine's.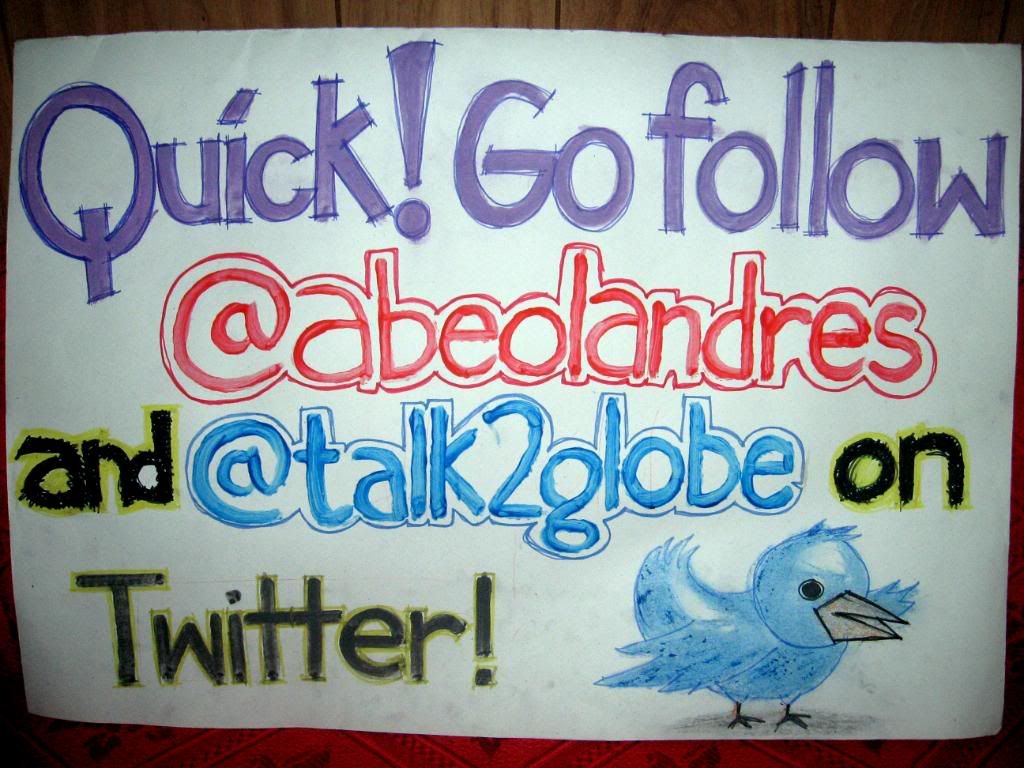 the

yugatechcontest

sign - quick! go follow @abeolandres and @ talk2globe on twitter
I was already at the location at nine in the morning, scanning for the best area, the nicest angle to take my picture. I was in the midst of people busy buying and vendors inviting you to buy flowers - with my camera and the big cardboard sign, hoping that this ordeal would eventually earn me something good. When I found a good spot to tak
e the photo, I had to encourage the flower vendor to be my model, and she gladly obliged. Not content, I went around again for another spot, then had to encourage another flower vendor one more time. When I finally had enough, I just had to buy flowers from them, as my token of than
ks. Thus fulfilling my second purpose. When I thought I was going straight home before noon, I passed by Cebu's famous landmark, the

Magellan's Cross

, and noticed a good crowd of tourists and locals in the area, I just couldn't resist stopping by and taking one more chance of getting a
good entry for gimme your best shot.
I went home, happily gave my wife a bunch of flowers and scanned through my camera for the best shot(s). And below are the photos that I took, click to enlarge. Hosted them in flickr and photobucket.
shot taken @ freedom park, my first official entry to the

yugatechcontest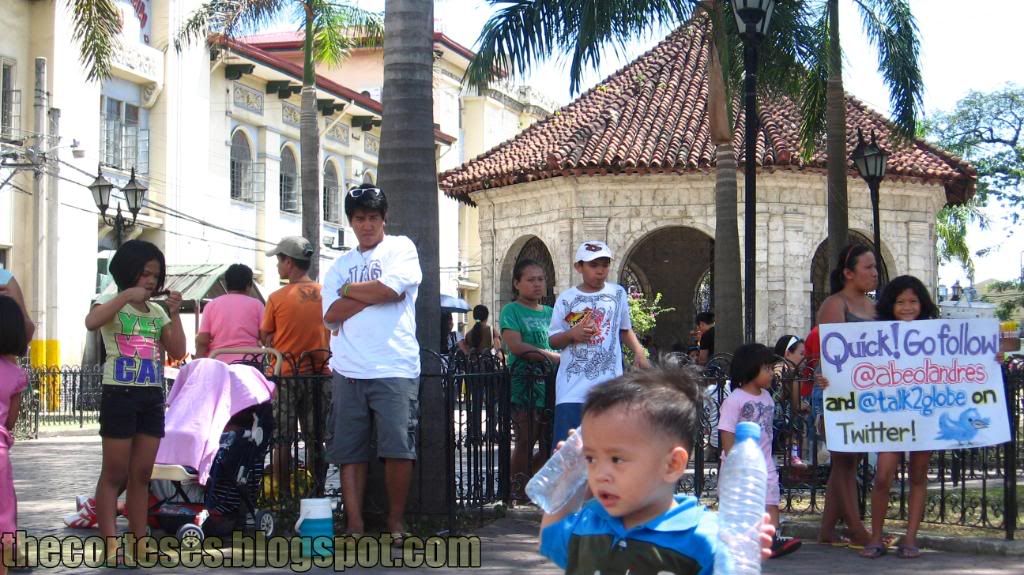 shot taken @ Cebu's Magellan's Cross - my second entry
to the

yugatechcontest
other photo entries here, here and here
final dose:
going to freedom park was hitting two goals with one trip.
It is the month of hearts once again!
And our plans for our annual valentine vacation will push through over the weekend. So this post should just be a teaser for the meantime, we will update when everything is ironed out.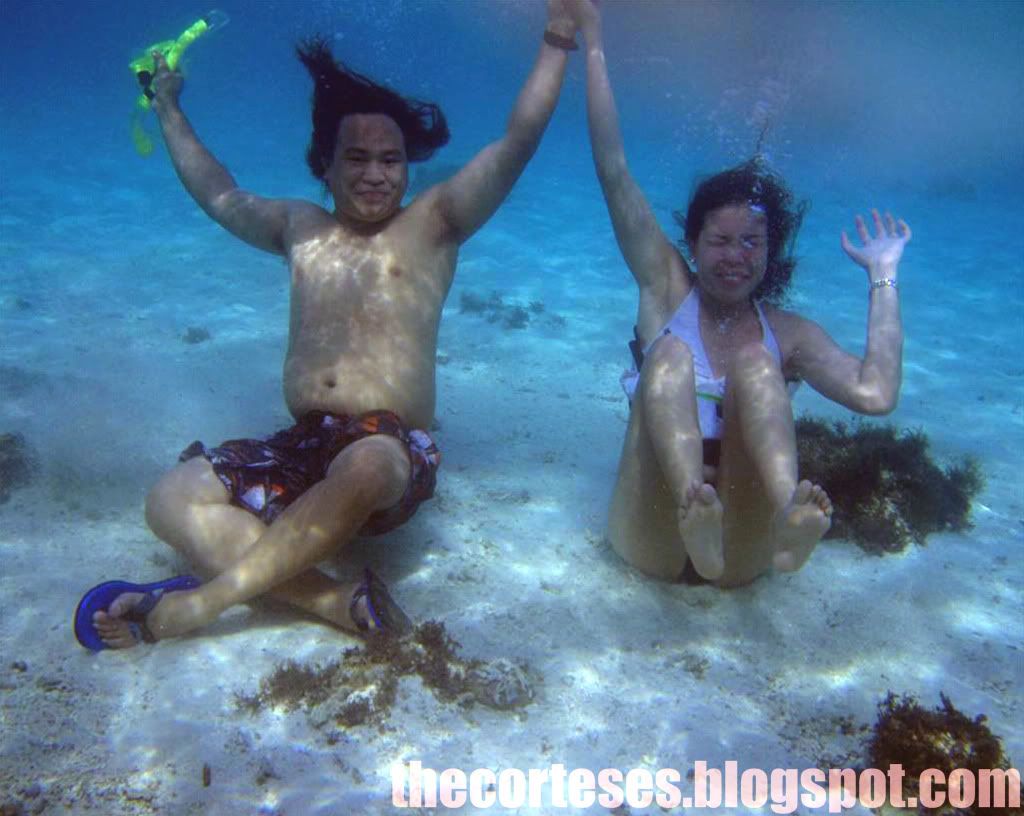 toni

and

alli

, dive the waters of camiguin, during last year's valentine
Here's hoping

cupid

will have his arrows as sharp as always, it might get a little different since Chinese New Year falls on the same date.
final dose:
wishing everyone to have a valentine and be happy