For all the tears, the trials, the fights, the misunderstandings, the downs to the ups, the laughter, the joy, the dreams and the love.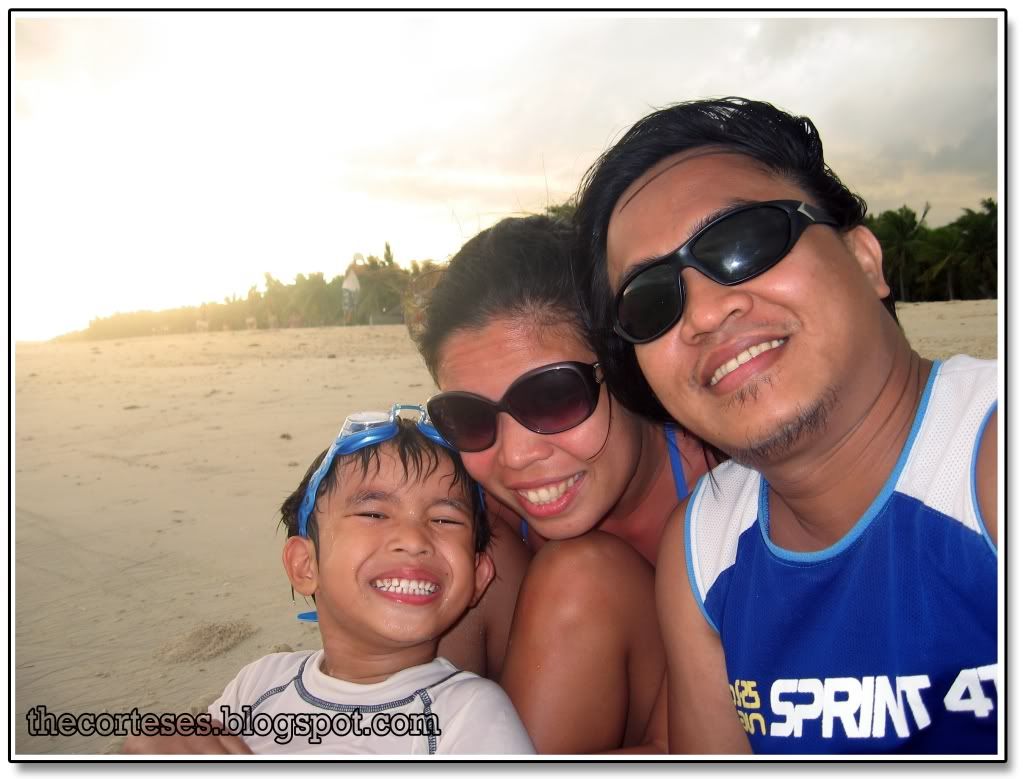 the Corteses celebrating the anniversary in Bantayan Island again.
All these we celebrate. Happy 6th year for us. It is always and still better when we're together.
I haven't shared how life was for me the last couple of months; you see, busy will always be the constant excuse. But when I feel like rambling about something I terribly didn't like, this blog offers a very good outlet.
I have been with Robinsons Land Corporation for a little over a year, shifting from the hotel architect to the mall architect. There's a big difference from the former to the latter. The latter seems to take more of a toll --with its paper works, constructions and projects; plus I'm handling two buildings at that.
Now let's go to that rambling part, which is the reason why this entry was made.
Just recently, the boss said these lines to me over the phone:
"Toni, huwag namang spoon-feeding, maging resourceful ka"
I could have just let these words passed through my ears, but it questioned me a whole lot to the point of being disturbing.
That's total BS! Whadda ef!
Who you spoon feeding ey? Aint I resourceful ey?
I had my share of fun figuring out how to come up with computations on construction refunds because I wasn't really taught on the onset; I had merry moments searching for documents, looking for contacts, completing unfinished paper works and I took it very well as a challenge since no formal turnover was really made. I took the initiative to bring my own camera, my own steel measure, I even took from my own pocket the load credits needed to contact necessary contractors and suppliers, because these were not provided and how foolish I was to expect that it should be. I had little trouble though understanding my compensation being commensurate with my work load. And oh yes, until now I still hold that promise of a formal training at the head office; but I'll take it in stride since a lot was to be expected of me – no spoon feeding and be resourceful, which I presume never ask the boss for guidance.
What's ironic though is that when I make a decision with the boss' blessing and then suddenly there's a change in direction, the boss washes his hands as good as how Pontius Pilate did, guess that's how resourceful it can get.
I can go on and make a list of how this oh-so-good company values its employees, how hierarchy in position is ever so important with imperial manila bosses, but that should be some other time when I feel like rambling again. It took me 30 minutes less to play with my little man just composing this; my work entails a lot of time and I don't want to take more of it at home.
i am resilient, i just needed to let this out.