drum roll please.....even if this post may be a bit too late.
Help us welcome the newest member of our family.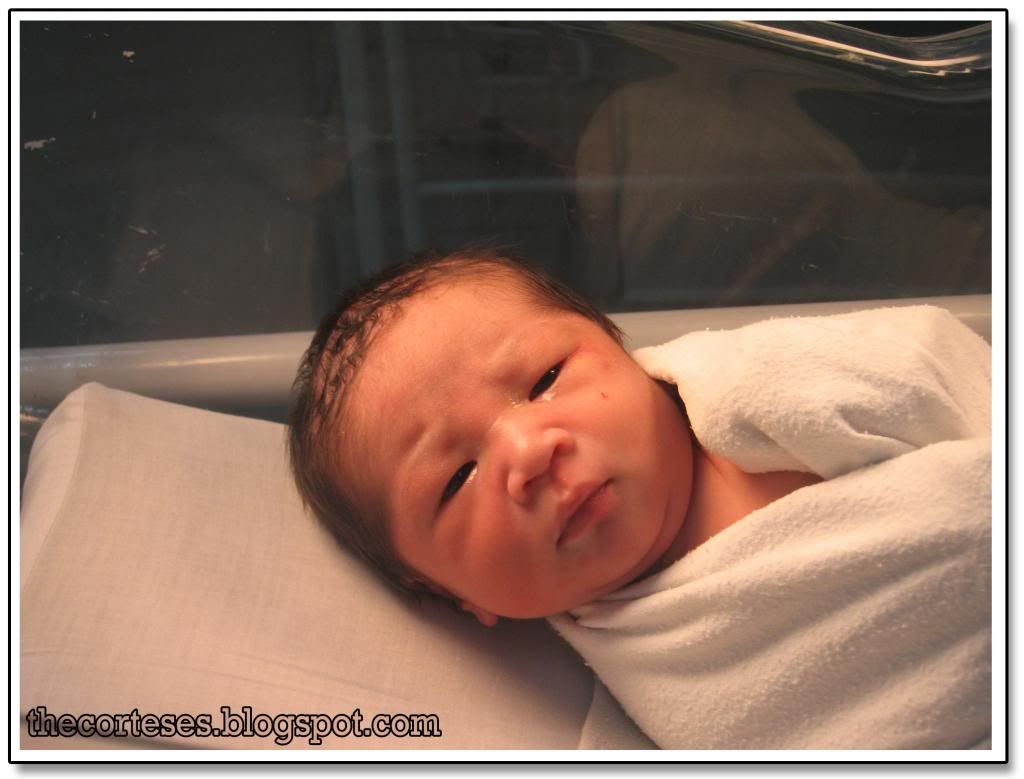 Tristan Azi Arcenas Cortes
Born: 22 September 2012 @ 125pm - 6.13lbs, 51cm
Our little boy Zai Angelo is now 6 years old and a proud big brother.
From a family of three, the Corteses now is a family of four with two boys, one man and a queen.
This early, signs are showing that little boy Tristan Azi has similarities with his big kuya Zai Angelo, just have a look at this photograph below.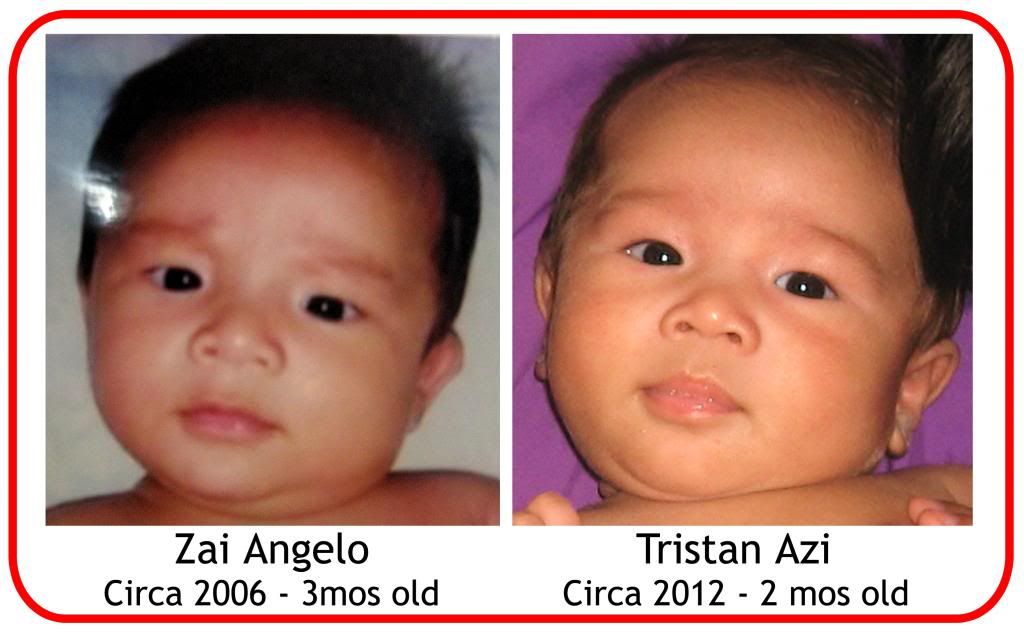 final dose:
we will be posting more pictures soon of Tristan Azi.