So I thought I could keep this blog updated at least once a week for this year, but you see time is scarce.
The start of the year dump in a lot of stuff right away. The past two weeks alone had me juggling two new projects. horray for me!
I can't help but be grateful for this January blessings, I hope it will be like this until the next year. yay!
So allow me to shout Pit Senyor! As a way of thanking.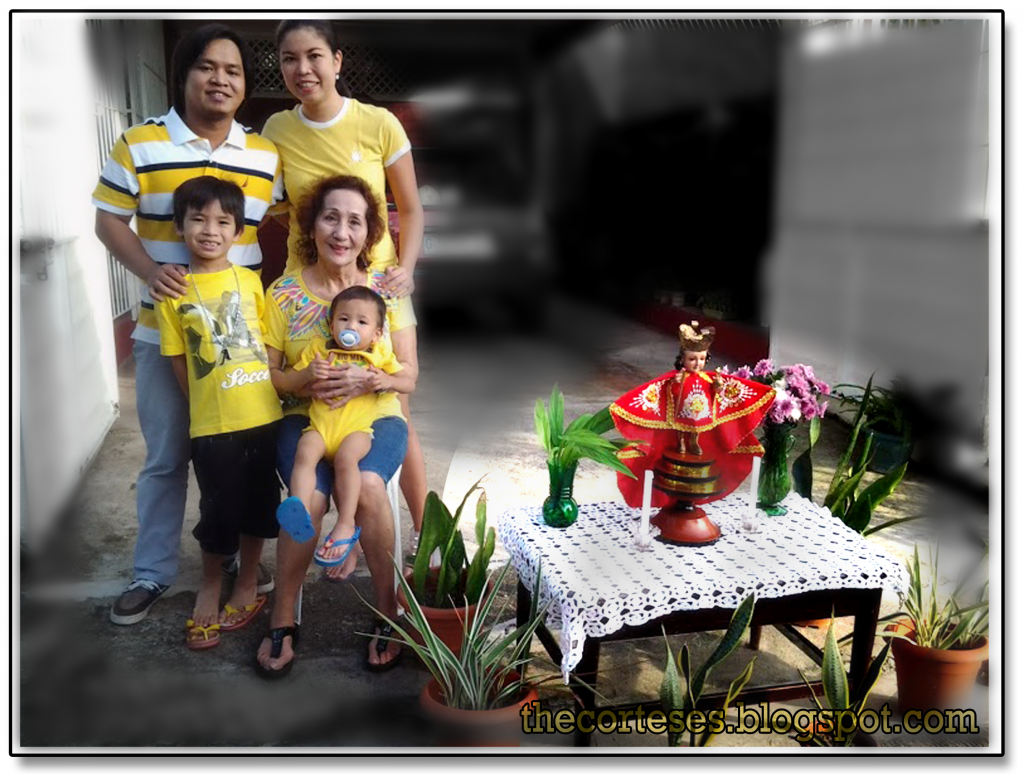 The Corteses during the Pit Senyor Celebration at Sto. Niño Village.
♪♫ Sinulog, isyagit ug kusog; (Pit Señor, Pit Señor) tanan magsaulog

Sinulog, isyagit ug kusog; (Pit Señor, Pit Señor) tanan magsaulog

Sisisinulog, sisisinulog

pit senyor kang lolo kini, pit senyor kang lola kini,

pit senyor kang tatay kini, pit senyor kang nanay kini ♪♫
the year of the wooden horse will lead me to the golden course.
It has been a (insert any descriptive word) 2013!
You can put any word you wish to describe the previous year, what ever it may be, let's all be happy we survived. Here we are now with twenty fourteen, the new year.
There will be new things to look forward to, the year will be full of hope - hopefully full of blessings and of love and of joy. So yeah, we welcome you 2014, bring it on!
H
appy New Year greetings from
A.Cortes Architecture + Design
final dose:
this family blog site has been up since 2007.
The Corteses will be blogging on its 7th year now. yay!