Today is Thanksgiving day.
And because it is an american holiday, most Filipinos do not celebrate what today is. But I believe everyone in the world should celebrate a day like this - a day to just be thankful.
And more than an ordinary thank god it's friday, here's a list of what i am thankful for.
i am thankful, though 2013 might have been a rough year, we still see the light of day, literally.

i am thankful, though the year brought rough patches, we were able to sort out & make amends.

i am thankful, though projects were bleak, there were other blessings & we were able to manage.

i am thankful for the lessons learned yesterday and that today i have been woken up and given another chance to make even the smallest difference in our world.

i am thankful for all the things i mistook as mundane but were actually of great value.
And more than anything else, I am thankful for my
wife
, my
two sons
, my
family
.
be thankful for today, for today is thanksgiving.
It was my first time to drive up north of Cebu, wifey hesitated since I may not be familiar with the route and more so because I haven't had enough rest.
To make the long story short, we pushed through as planned. It was the first weekend after super typhoon Yolanda hit the country, so the drive to Bogo saw a long line of trucks, vans and private cars. We had a jeepney full of relief goods we had repacked days before and a sedan with boxes of bottled water in the trunk.
By the time we got to the town of Sogod, the effects of the typhoon was already evident.
People line up along the side of the road holding cardboard signs with one common message written on it.
"WE NEED HELP!"
We had turned over our packed relief goods ready for distribution to the Bogo command center. We entrust that they know the situation of their constituents better than we do, so we did not take it on ourselves to personally distribute the goods.


This was my first long drive up north and my first time to do a charitable act of this kind.
Though tired, the feeling of being able to help and give back is just priceless.
we can only do as much but more help is still needed.
it was our first time but definitely not the last.
Our semestral break started on a sad note, the 7.2 magnitude earthquake that affected Cebu and Bohol.
So I started my sembreak by watching the news and praying for the victims of the quake. I also helped my parents buy relief goods for the severely affected Boholanos.
But my sembreak was also memorable because of All Saints' and All Souls' Days, when my family visited the cemetery to pray for the dead.
All in all, my semestral break was spent praying, both for the living and the dead. I prayed for God to heal our lands and to heal our people.
photoplay for my sembreak: (from top to bottom, left to right)
my bro had his first haircut and so did i for my mohawk
my usual day at home, playing with my dad's laptop
my bro and i, early in the morning, playing with the tab.
my bro and i at dad's office for trick or treat
my dragon face paint on my cheek
my bro and i posing as models for ensure, my parents sell them.
final dose:
the first born's speak up for school.
His name is Ryan Gil Peru. An architect. My counterpart from Tacloban.
His is a story so disheartening.
Busy with work, he was assigned in another project far away from home, leaving his wife and family.
The day Yolanda wreaked havoc, he sent me a text message, asking how I was and my family. I replied that we were okay and thankfully so, yes we were really okay. He replied that he was also fine from where he is - in Roxas. He told me that he heard the mall in Tacloban was badly damaged but he can not assess yet of how badly it was.
After that terrible day and when news came out of how devastating the damages brought about by the super typhoon were, I texted him how sorry I was for his hometown and wishing him well. He never replied. Until three days later when I heard the news that he was told to go to Ilo-Ilo, from there he was briefed of what had happened to his hometown, the first time he ever saw on television the gruesome images...from there he was told of his loss. His wife was part of the many casualties.
I may not have been close to him but I feel his loss. I can only imagine how grieving it is, I can never fathom the feeling he has now. I only wish he will be strong.
His and the many other sad stories are always lessons we will learn in life - that it is too short and unpredictable.
I am thankful that we have been spared. Cherish life while we can, appreciate every blessings and forever be grateful to HIM.
To Ryan and to all the others who have suffered, you'll always be included in our prayers. Keep the faith and be strong.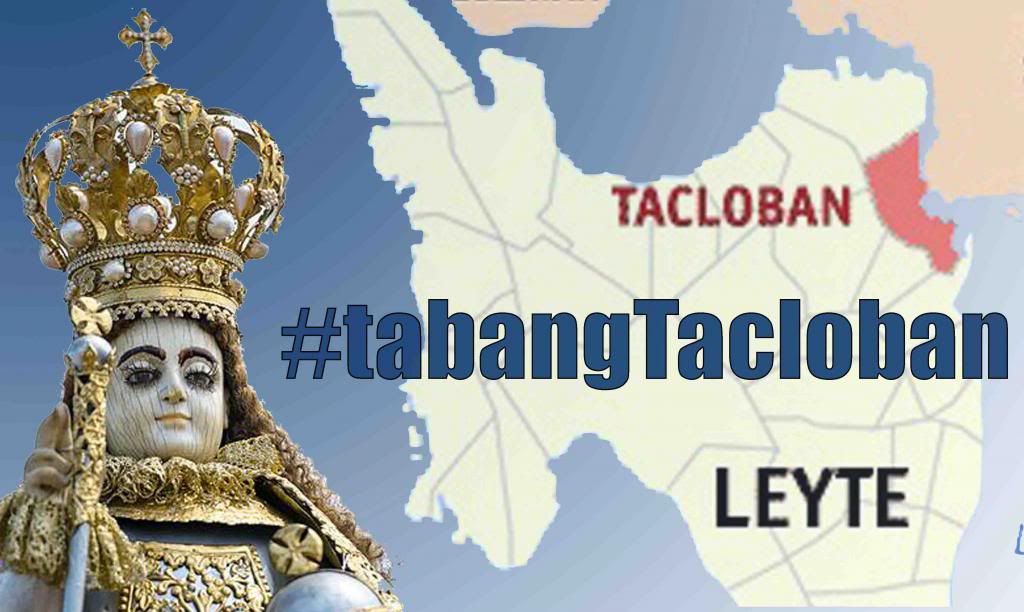 hashtag image of encouragement. created by a.cortes
this too shall pass and we will all rise again.
Pre, God bless you always and may she rest in peace.