That being said, I raise this question: so what's stopping me? Is it because I have been eating a lot of chicken for the past few days –chicken

adobo

, fried chicken, grilled chicken, baked,

kinamonggayan

, -that all these made me be a coward?


What I'm saying is, why have I chickened out to take the risk, what's holding me back?


Every adventure involves an element of danger; it's that danger that makes the adventure so exciting and hard to resist. I have willingly spent good money to experience the thrill, regardless of the physical threat - whitewater rafting, zip line, mountain climbing, even getting a tattoo, etcetera, etcetera… I may even have, in a way, helped keep haunted house attractions and adventure sports in business.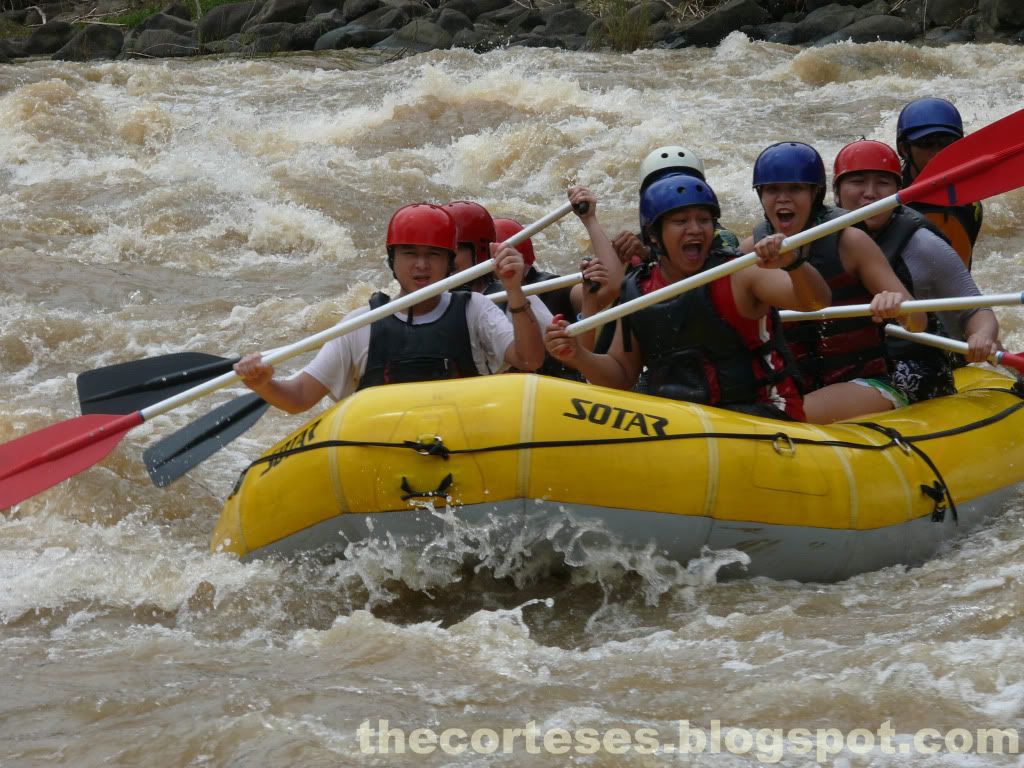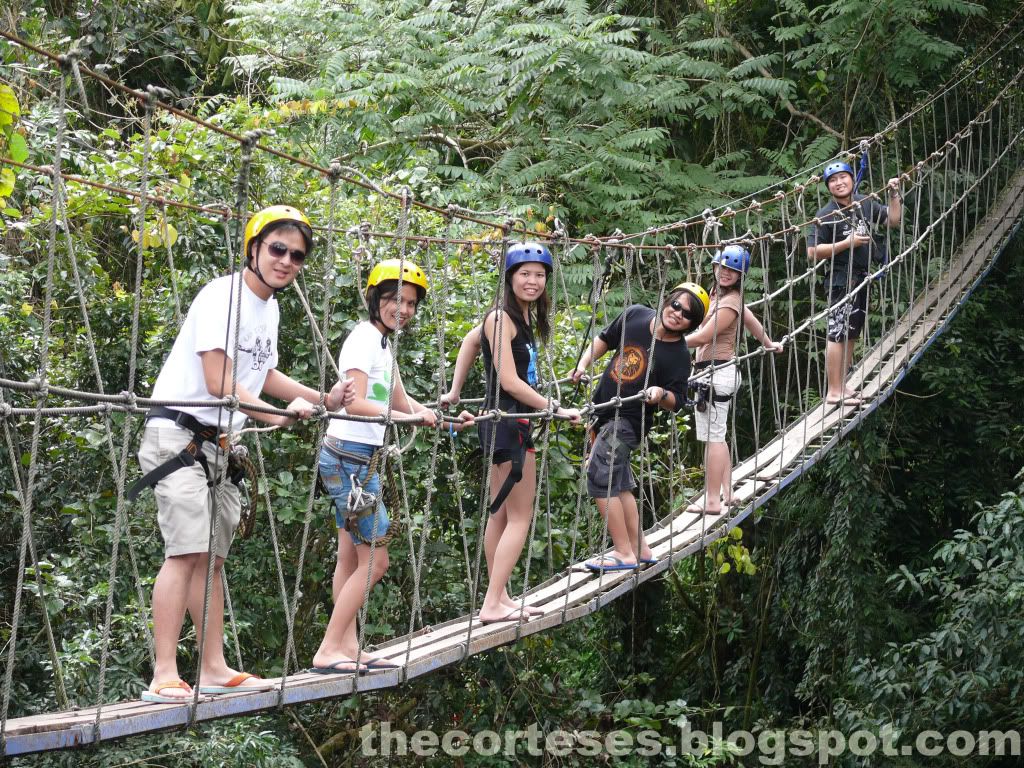 alli and toni, doing whitewater rafting and crossing the hanging bridge
during our valentines trip to
Cagayan de Oro
last february 2009

The fascination with danger can prove to be such a powerful lure that some people will gamble with their own lives to confront a mystery or explore a new world. But exploring a new world has not been included in my options as of late, even if the opportunities are outright presented to me. Instead, I opt to burn my ass in my comfort zone, allowing myself to be content and to disregard complicated things. I have the tendency to want my world to be painted with the brushes of fate and destiny. That's not the case of wifey though.
So all these ramblings boil down to these: it has been a recurring conversation and lately it got me thinking real deep. What does tomorrow have in store for us? Nah, seriously it's really about the unending search for answers to the many pressing questions - specifically about our respective careers, which I hate to elaborate further on until I have weighed the pros and cons. Until then, it's a battle I have to face and to which I'm hoping to find the appropriate actions in due time.


We'll cross the bridge when we get there is easier said than done.


Final dose:
Man's thirst for something can never be quenched.