By the end of September, what I thought would be
another month-long celebration of

Oktoberfest

turned out to be an entirely different story. It was a month-long preparation for just one event –

All Hallow's Eve

.
I'm not one to be excited with Halloween parties, let alone tire myself in finding a scary-looking costume, but this one event wasn't for me. It was Angelo's first time to go trick or treating and being the artistic dad that I am, I wouldn't want my little boy to look the same as the other kids would. So by the first week of October, I laid out my plan…
It was Angelo's idea; he kept on watching these

Transformers

vid
eos on

Youtube

when we stumbled upon something really "interesting." So, to cut the long story short, I ended up making a

Bumblebee costume

.
Complete with headgear, the chest part, the arms and legs and the backpack. Every par
t was made in proportion to Angelo's anthropometrics and was attached via Velcro, thus making him able to move with ease and comfort.
So Angelo went on to enjoy our Halloween around the village
and even joined SM's Halloween Superhero Costume Contest.
Boy was it tiring. But looking at how people were so amazed and how everyone wanted to have a picture taken with our little

Bumblebee

was very fulfilling. And did I mention he won the costume contest? Well, that in a way was the icing on the cake.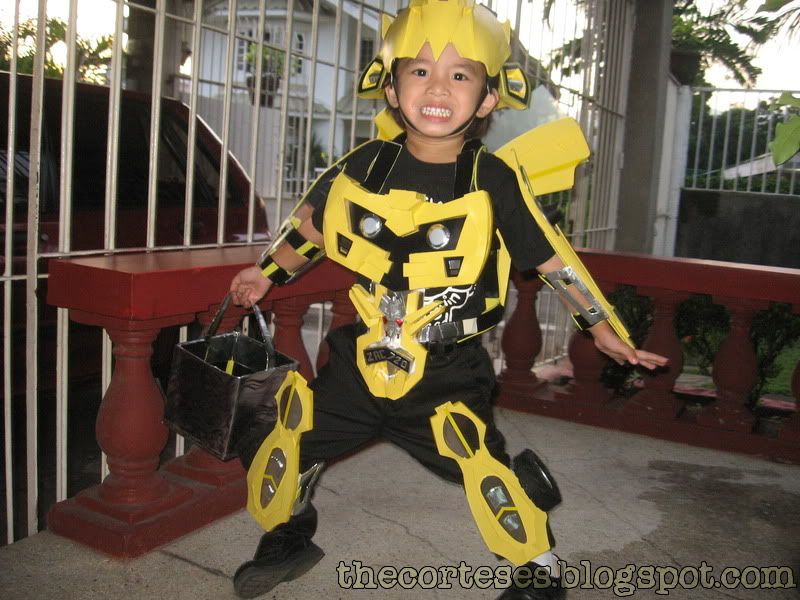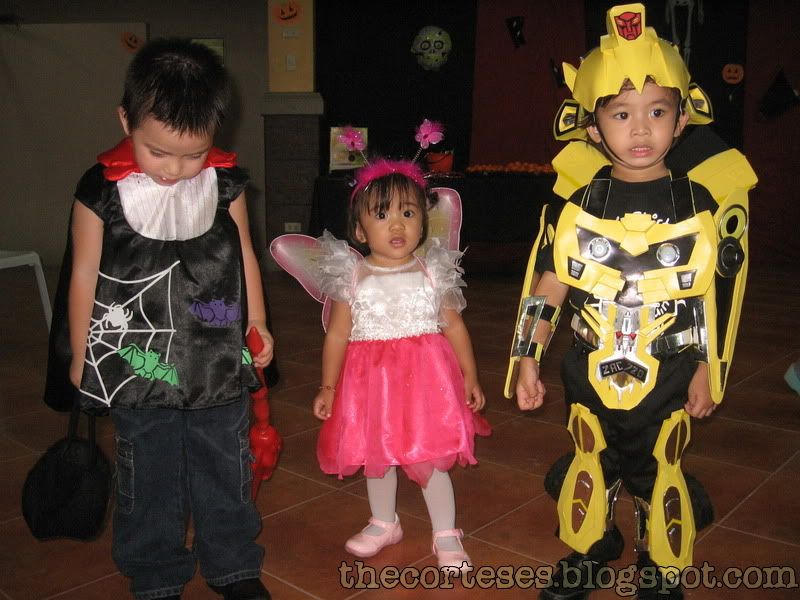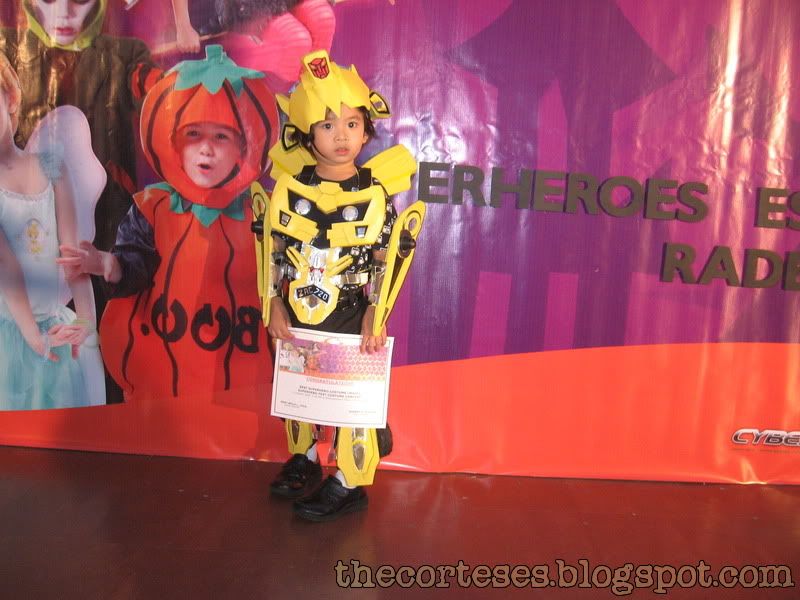 Final dose:
Next year, the wifey said she'll be the one to make the costume.
Mr. Potatohead.