Last December 16, 2012 we celebrated the baptism of our second child.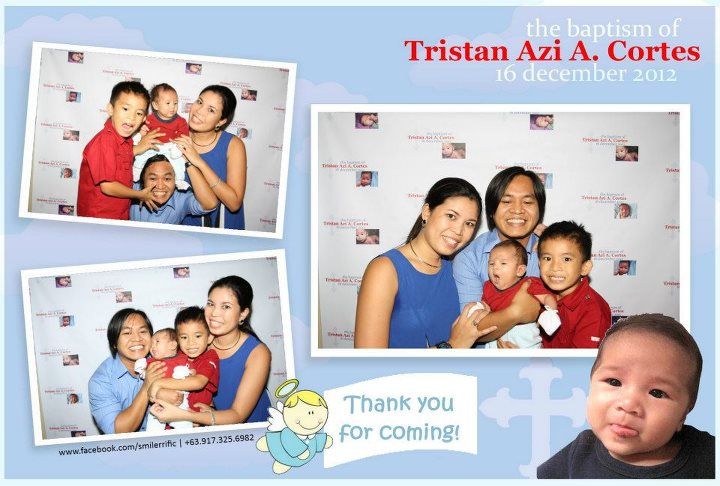 Welcome to the christian world
Tristan Azi A. Cortes
!!!
Allow us to especially mention the people who made the event wonderful:
Mommy Day

and

Mom Rosanna

for the two yummy lechons.

Maica

for the very festive looking cake.

Mhon

for taking care of the venue set-up

Mommy Nid

a for sponsoring the photobooth

Smilerrific

for making the event memorable through the beautiful pictures, speaking of which - check

Smilerrific

on

facebook

for photos of the event - click

here

.
And
Thank you to all t
h
ose dear to us who hav
e attended the event. Thank you to all who celebrated and gave gifts.
to the godparents of our Tristan Azi, this marks the start of your responsibilities. hehehe