My parents were not really that active with school affairs back when I was still in elementary and high school, much more in college. Basically, they would get to be in school only during getting of report cards, enrollment, recognition day and commencements. Rarely will they go to family days and other school affairs.
The moment our first born started schooling, Wifey and I have been pretty much involved – from the usual parents meeting to all school activities be big and small. At one point, one of us has been elected as one of the PTA officers. It's not that we act like stage parents, but for the three schools that the first born has attended, he has always been actively involved with school activities.
From Marie Ernestine School, to USC North Campus and now at Sacred Heart School – Ateneo de Cebu; Zai Angelo has in one way or the other joined most school activities – be it as representative for his year level in the United Nation's month to joining school quiz bees or as the Narrator for his school's year end play.
As a parent, seeing all these gives you firsthand experience of how your child grows both in academics and the extra-curricular things. Believe me, any kid gets to be more proud of himself when he sees his parents watch him strut his stuff in school. So take my advice, get involved with your child's learning process – take time to join school affairs even it would mean dragging yourself on a hot Sunday with a hang over after a Saturday night out.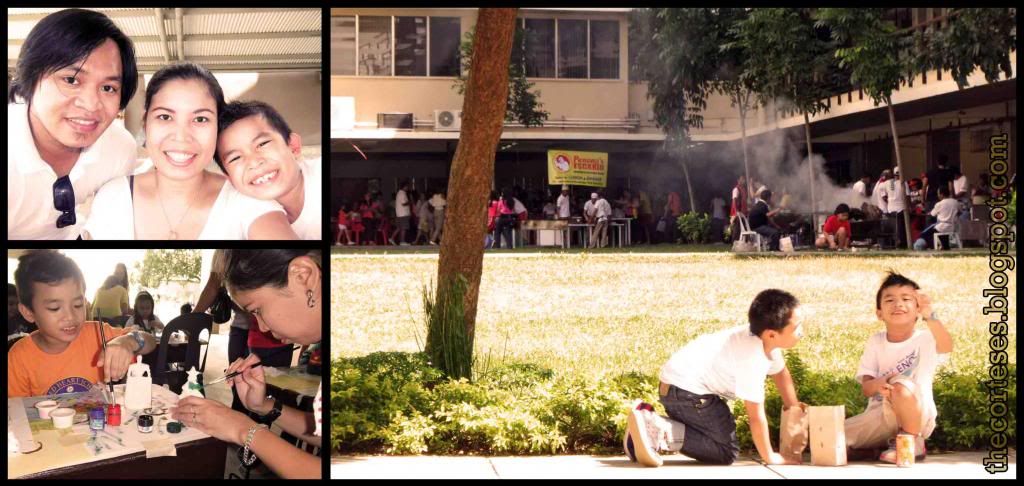 Ateneo de Cebu's 2013 Christmas Fair
the Corteses at SHS-AdC + Zai & Mom doing figurine painting + Zai & classmate playing with chicks.
At the end of the day, the most overwhelming key to a child's success is the positive involvement of parents. –

Jane D. Hull