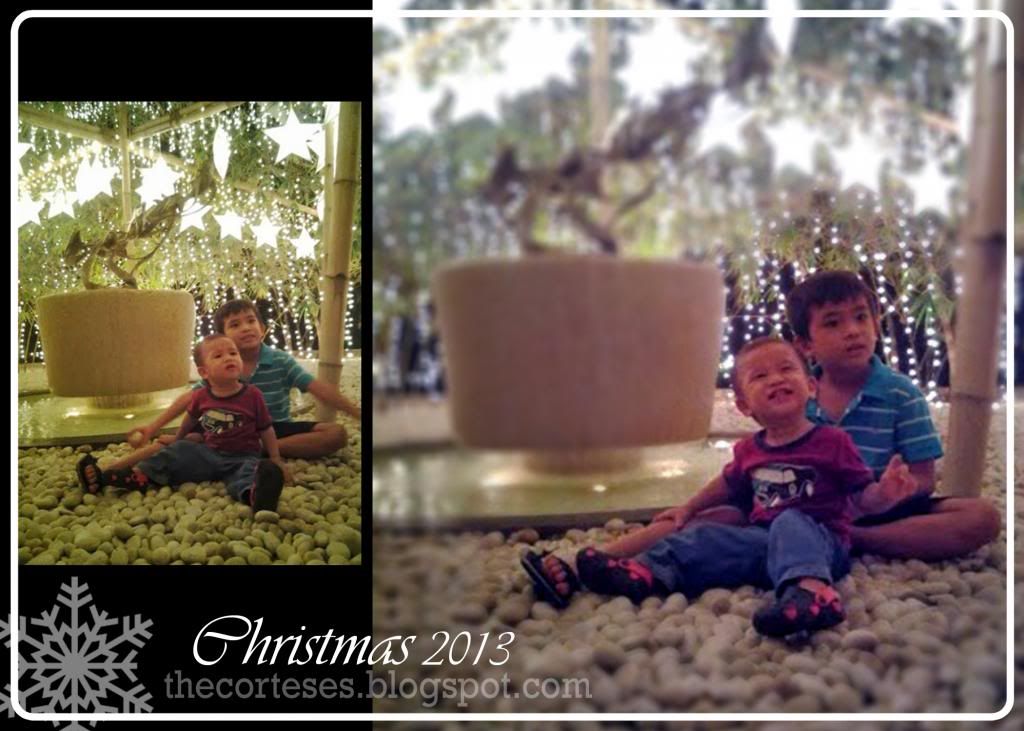 ♪♫ There's a light that shines on everyone, Burning brighter everyday
For the souls who search for peace on earth.It's the Christmas Star that lights the way ♪♫
The Sunday before Christmas we had dinner at Maribago Bluewater Resort in Mactan. They had this fountain area filled with lighted white parols. It was so lovely, the boys just had to take a picture underneath the stars.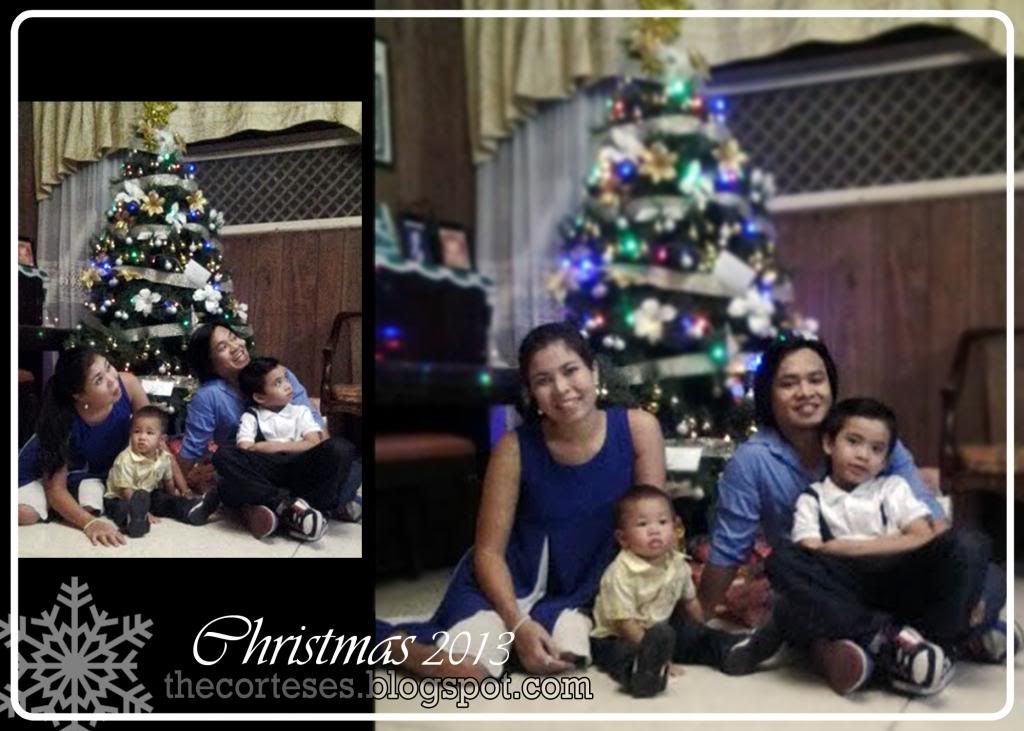 ♪♫ For every year the Christmas tree,Brings to us all both joy and glee.
Oh Christmas tree, Oh Christmas tree, Such pleasure do you bring me. ♪♫
Every after the Christmas Eve Mass or Misa de Aguinaldo, when the family arrives at home, we make it a point to have the yearly family portrait with the Christmas tree behind us. This has been the second Christmas with Tristan around; unlike last year, the second born now knows how to behave and pose during family picture taking.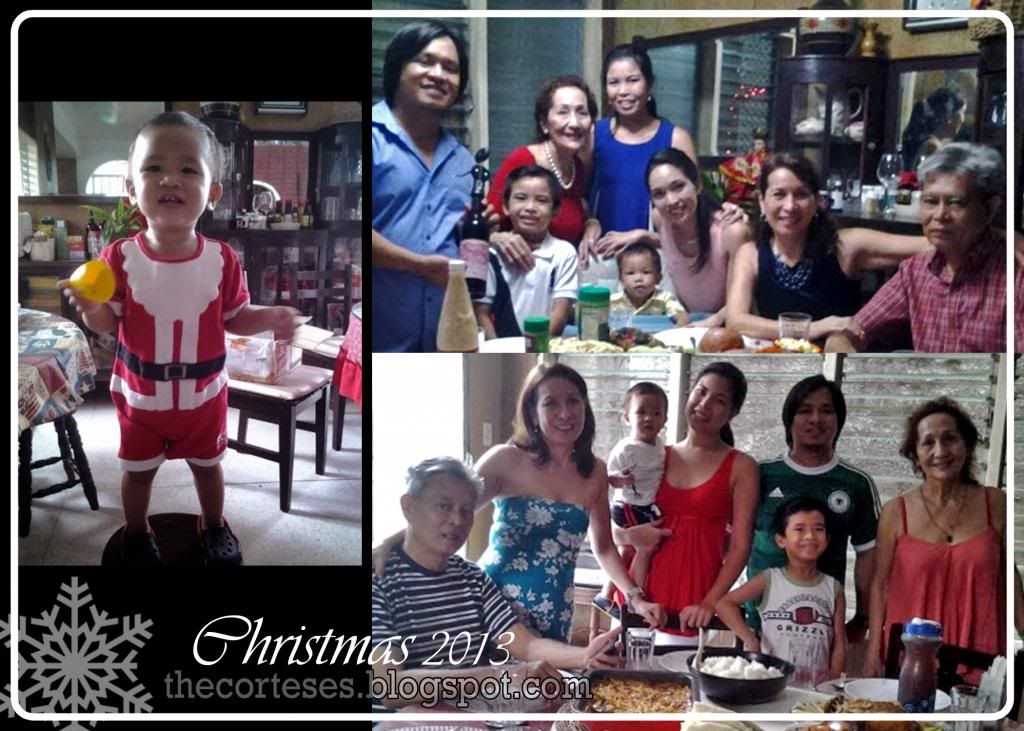 ♪♫
It's the greatest time of year, and it's here, help me celebrate it.
With everybody here, friends so dear, let me simply state it.
Joy to the world and everyone, lift up your hearts and feel the love.
It's our favorite way, to spend the holiday.
♪♫
Christmas is always best spent with family. On the strike of twelve, when you are with loved ones - the noche buena is not just a sumptuous meal together, it's a joyous celebration of love and of life. Christmas day lunch has that same feeling too. It is really the season to be jolly.
The Corteses wish you too had a wonderful Christmas.