Do you remember the summer classes you attended when you were young?
I've wish to have enrolled with tennis class, then guitar lessons, then I wanted to learn violin also.. but none of these materialized. I only went with three summers of swimming lessons - that's basic, advance and intermediate. All the three swimming lessons I took, I did it when I was seven years old until I was nine.
All the three swimming lessons I took, my first born had already completed it before turning seven.
He tried Arnis before his basic swim school, and then went to art lessons last year. This year, he wanted to do drums, but what drums would he use at home? --I mean, I can't really afford to buy him a drum set this time; and that it would really create a lot of noise at home. The little brother won't like it.
So for his sixth summer, our six year old Zai Angelo took some Hee-Yah!!!!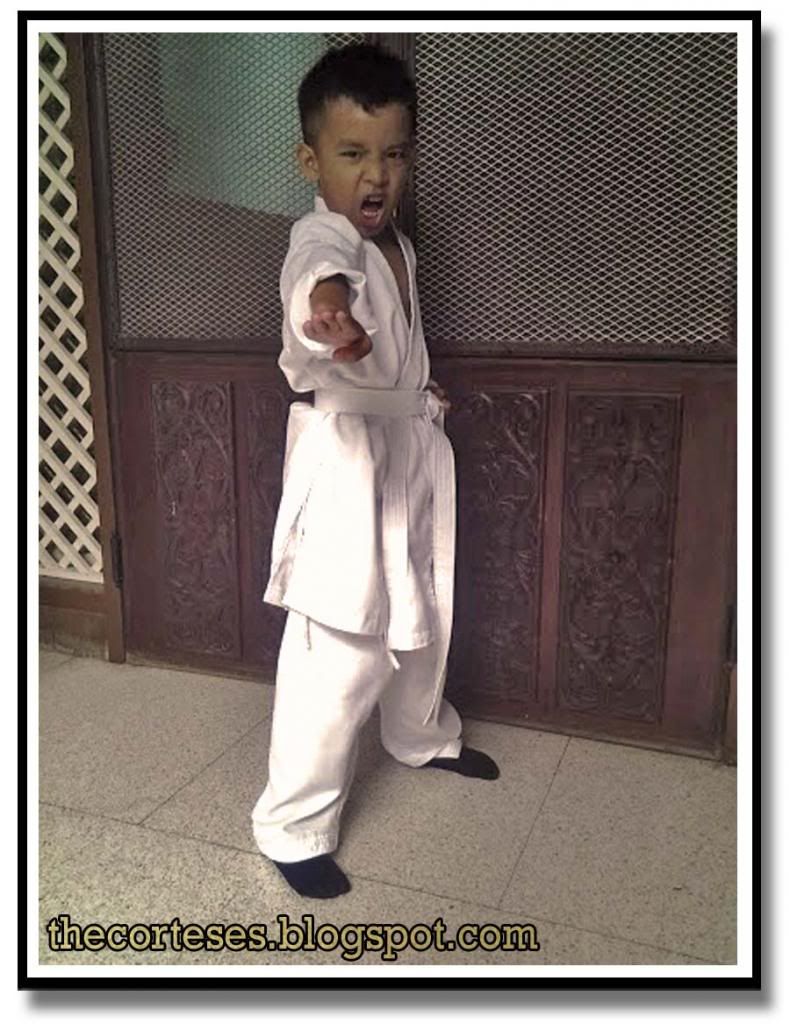 Zai Angelo shows his karate moves... Hiyan Shodan!!!
From April to May, this little white-belter enjoyed his summer karate lessons at JKA.
he wishes to continue until he reaches black belt, that's a lot of karate classes lined up in the coming summers.