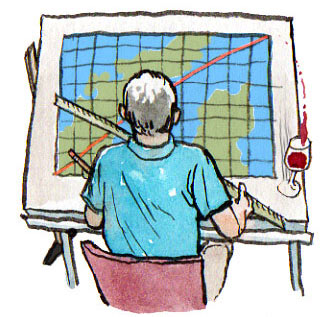 Being busy shouldn't be an excuse. But it has been hectic for the past two weeks in ways explained in the next lines.
work. dammit. finding a new job. dammit.
Being busy with work is overrated and lame, but being busy trying to find a new job is taxing.
instant messenger status:

six scintillating days to go

.
I have started the countdown the day I tendered my resignation letter and the day I faced a dilemma. It's passion versus compensation. Of long-term goals and short-term benefits. From leaving routinary tasks to meeting new challenges. And of course by now you ought to know that I have decided, more than anything else, to pursue what I have always wanted to do with my career. Wifey has been the constant supportive partner and the one person who keeps letting me understand the things that need be.
Nevermind if life has been rough for the past couple of weeks.
At least we finally had a family summer outing in the middle of april and one in the making this coming weekend. The last task my would be ex-manager gave me is for the launching of a new incentive program for the account that has a deadline for friday. One more brainstorming with the "fun" commitee for the company's founding day on june will let me leave my last creative ideas for them to work on. It's a bit hard to leave the company I worked with for almost three years but things will be better once one has moved on, or so they say.
I never thought finding an architectural job would be as hard as composing a resignation story.
After my application with three companies I found myself presenting my portfolio at an architectural firm near the posh village of

Maria Luisa park

in Cebu. "

You can start on may 12

" are the sweet words that kept lingering in my ears while I made my way home. Finally! a day job, with a regular work schedule and rest days on weekends. Surely it will be more time with little boy and of course assured weekends with wifey and the rest of the family.
One more reason this summer has excited me, aside from our upcoming church wedding that is.
final dose:
one step closer to finally achieving my first project.