As this has long been an overdue project, starting this month, the Corteses will be mentioning quotable notables. From friends, family, relatives or even online pals - a write-up of noteworthy individual(s) of the month will be recognized, so to speak.
Even with a bad start for the year, the month of January will always be rememebered as festive. And on that note, what better way to recognize a man who has captured the "essence of the festivities" - in his snapshots.
"the bigmakoy"



Mark Austin Ladanan
his are the works of an aspiring lens man, a fervent enthusiast of photography
a well-rounded musician, with an astounding talent for the drums
with his creative ideas, he is his own boss and works as an IT consultant
get to know the many facets of our man of the month for January
view more of mark's photos here and on his site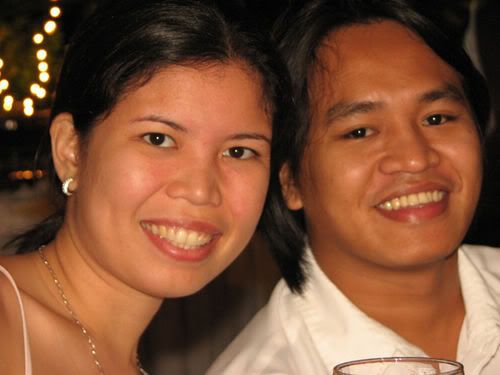 pictures of us taken by bigmakoy himself
grabbed from his lovely girlfriend's multiply site

final dose:
from now on, men, women and children will be featured every end of the month
criteria is based on

the Corteses

' personal standpoint.